Jan 26
3 Reasons an In-Home Care Agency Is Safer than an Independent Caregiver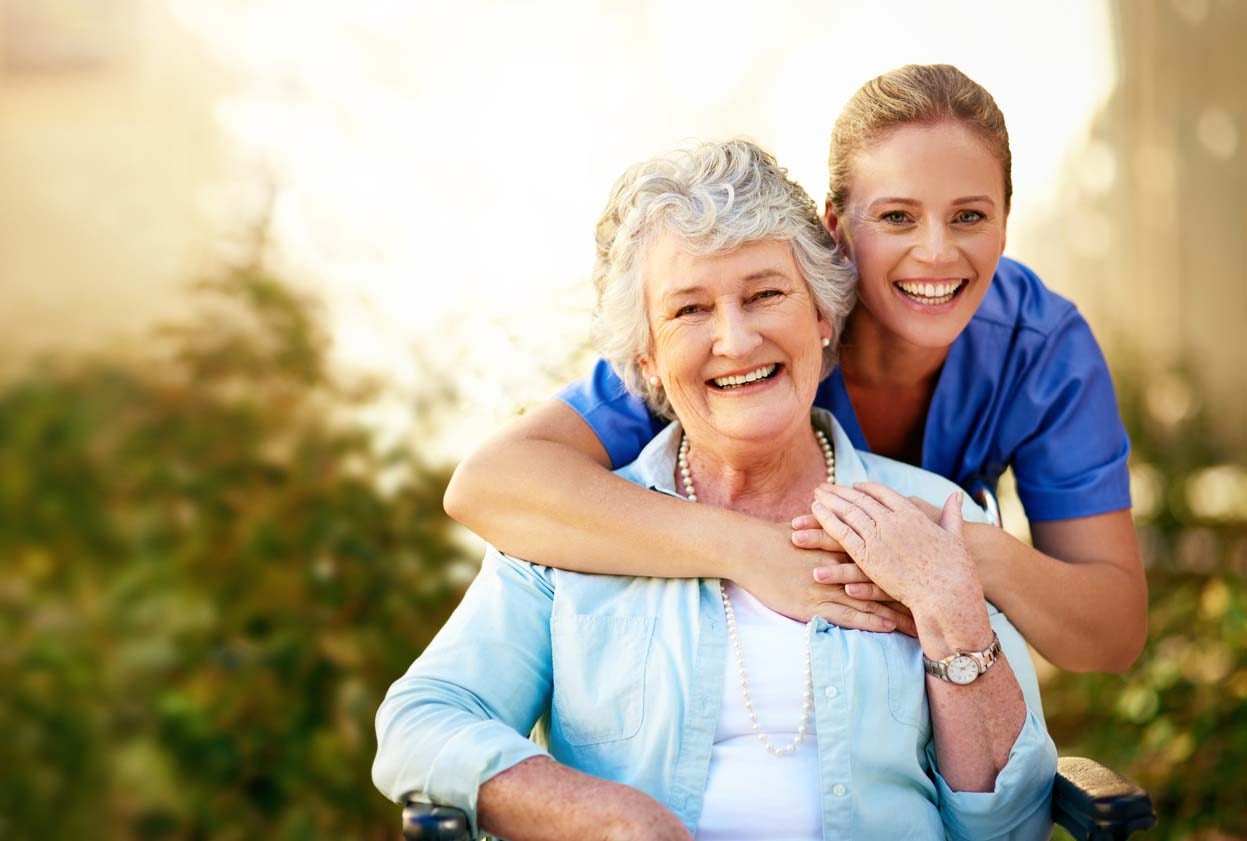 Find yourself wondering: "Is an In-Home Care Agency safer than an Independent Caregiver?"
Well, you're not alone.
When it comes to choosing the right living situation for an elderly loved one, their well-being and security should be on top of the priority list. The majority of older people feel great comfort in receiving care and attention in the home that they know and love. When you are deciding between utilizing a licensed in-home care agency, or personally hiring an independent caregiver, safety for the senior is of the utmost importance.
Read on, or visit InHomeCare.com, to explore the reasons why hiring an in-home care agency to provide a trained and certified caregiver for your loved one is a sound and secure choice when compared to using the services of an independently-hired caregiver.
Background Checks
Due to the fact that caregivers often provide both physical and mental support to their senior clients, it is imperative to find a caregiver you can trust.
In-home care agencies have several legal prerequisites set in place, that caregivers must be able to successfully pass – prior to being hired. In addition, home care agencies have rules and regulations set in place, which employed caregivers are required to abide by. Their future employment (through the agency) is contingent upon whether or not they are able to effectively comply with the expectations put in place.
Independent caregivers are not required to go through a background check, as these individuals aren't hired directly by an agency. Although these caregivers may have all the best intentions, they also have much less incentive to do a good job. Why? Since they are hired independently, these caregivers don't need to worry about the rules and regulations associated with working directly for an in-home care agency.
It is vital to ensure that anyone providing care to a loved one is a safe person, who can add joy to the routine and soundness of the senior's life and home setting. This is especially true in caregiving, since care providers are often involved in ADLs (Activities of Daily Living), including tasks such as bathing, dressing, cooking, managing medications, and providing conversation and company.
You can enjoy complete peace of mind when you hire a caregiver through a home care agency.
Driver's License
In-home care providers often supply transportation for their senior clients, ensuring safer trips to appointments – such as physical therapy and doctor's visits.
But wait… that's not all!
Caregivers recruited through home care agencies, may also drive their clients around for recreational purposes, as well. This could include day-trips to the park, easy shopping excursions, or enjoying lunch out.
Care agencies are professional organizations, and as such, complete all inquiries regarding the validity and soundness of all hired caregiver's driving history and licenses. This is important, due to the heightened risks associated with age and any health conditions of their senior clients.
Instead of hiring an independent caregiver with an unknown driving record, hire someone who has been evaluated for road and life safety.
Supervision
Elderly loved ones may initially feel uncomfortable about someone who they are not familiar with, providing care for them in the privacy of their home setting.
If this issue were to arise with your senior, it helps to have additional options for who provides the help. In-home care agencies not only have options when it comes to caregivers / care providers, but they also have supervisory standards and safety checks in place. They have worked with hundreds of seniors, therefore, they better understand the vulnerabilities involved in elder care – and are willing to take further steps to make certain the care process is safe and sound. In addition, home care agencies are happy to provide your senior with a different caregiver, if the caregiver originally selected is deemed a 'bad fit' for the situation.
As if that weren't enough – Care agencies also check caregiver performance regularly, and always step-in when corrections or modifications are necessary.
Let's be honest, elder care can be stressful enough without worrying about the quality of care your senior is receiving. Imagine having to worry about what to do if unsatisfactory conditions with an independent caregiver arise?
Allow a care agency to handle details such as caregiver performance. Agencies can explain how they instruct, supervise, and monitor staff members and families can ask any pertinent questions or voice concerns.
Benefits of Using an In-Home Care Agency
There are a plethora of benefits to using an in-home care agency, aside from the safety of using one.
A home care agency hires only qualified, trained caregivers who have passed background checks and drug screenings. These caregivers are able to support seniors with medication management, diet and nutrition, and ADLs (Activities of Daily Living). When you aren't able to be there for a loved one, caregivers step in and help give you peace of mind.
Here is a list of a few of the top advantages:
Greater convenience for the senior

Increased quality of life

Lower cost in medical bills, etc.

Care is received in a comfortable, familiar environment

Lower depression rates have been reported in seniors who receive in-home care

Care within the home promotes healing in seniors

More affordable than in-patient care

May help prevent, or postpone, institutional living

Allows for more freedom and independence

In-home care caters to the specific needs of each individual
Conclusion
Using a home care agency over personally hiring an independent caregiver offers the wonderful advantage of professionals handling the screening, hiring, matching, and even firing of anyone involved in the care of your loved one. Many loved ones of elderly patients find this to be not only a weight off of their shoulders, but also a source of comfort. Knowing about credentials, past experiences, licensing, and legalities is crucial. Not having to serve as sole employer relieves a great burden and added source of stress. Knowing that those providing care for your senior have been, and continue to be, checked and overseen by supervisory care professionals brings peace of mind.
Bio:
Emily Smith is a professional freelance writer with a passion for elder care born from a close relationship with her grandmother. She's a frequent contributor to InHomeCare.com and can often be found trail hiking in her native Utah.