Apr 26
The Benefits of Exercise for Older Adults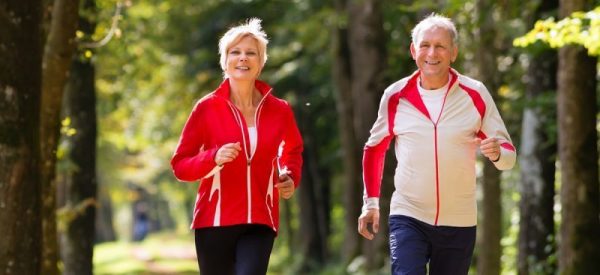 The benefits of exercise are endless. Older adults, both male and female, can benefit from regular physical activity. Physical activity does not need to be strenuous to achieve health benefits, although some kind of exercise should be completed on a daily basis. This can be done with intense moderate activity, such as walking, or in shorter sessions of more vigorous activity such as running or high intensity interval training. Risk of injury can occur due to increased levels of physical activity, so it is important to make sure that the person performing the exercises is doing so at a level they are comfortable with.
Older adults who have been sedentary previously should take extra caution when beginning a workout regimen. This means starting out slow, such as a brief 5-10 minutes of walking before moving on to the desired level of physical activity.
Before starting any program, it is important to first talk to your physician to make sure that there are no physical limitations or specific exercises that should be avoided.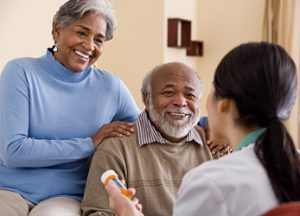 According to the Centers for Disease Control and Prevention, "In addition to cardio-respiratory endurance (aerobic) activity, older adults can benefit from muscle-strengthening activities. Stronger muscles help reduce the risk of falling and improve the ability to perform the routine tasks of daily life".
---
Facts:
The loss of strength and stamina attributed to aging is in part caused by reduced physical therapy.
Inactivity increases with age. The CDC states that, "By age 75, one in three men and one in two women engage in no physical activity".
In those aged over 65, walking and gardening is considered the most common physical activity.
Support from friends and family has been consistently and positively related to regular exercise.
Benefits of Regular Exercise:
Engaging in regular physical activity helps increase the ability to live independently and can help to reduce the risk of falling and bone fractures.
Reduces the risk of coronary heart disease and the probability of developing high blood pressure, colon cancer, and diabetes.
Helps with chronic, disabling conditions by improving stamina and muscle strength.
Can reduce symptoms of anxiety and depression by fostering improvements in mood and overall well-being.
Helps to maintain healthy bones, muscles, and joint pain.
Can reduce swelling and pain associated with arthritis.
What can YOU do to help:
Research community-based physical activity programs in your area such as running or walking clubs.
Visit local gyms to see if they have group activities tailored for older adults such as water aerobics.
Plan community activities that residents would be interested in.
Overall, make sure to be supportive and understanding when suggesting activities your loved one may be interested in; Everyone has different abilities and limitations.
---
Exercise can provide benefits to any individual, and can mean the difference between needing a high level of assistance or minimal care. At Care To Stay Home, our goal is for our clients to remain as independent as possible. An existing medical condition doesn't need to be a reason to subside or stop physical activity. Our caregivers can aide in physical therapy exercises in the home.