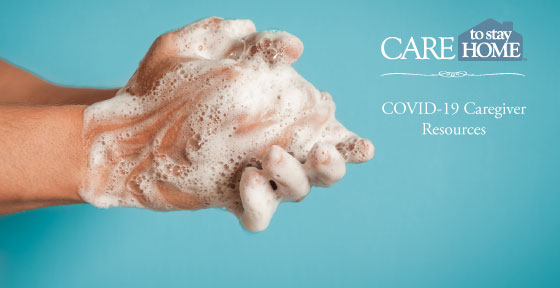 Care To Stay Home is working to limit the spread and impact of COVID-19 among our patients and care providers. We have developed and implemented the following COVID-19 Company Policy. We are asking ALL EMPLOYEES to review the COVID-19 Policy and to take a simple quiz. This training is PAID.
Please click here to review the COVID-19 Company Policy.
Click here to take a brief survey on Care To Stay Home's COVID-19 Policy.
Click here to learn more about Employee Rights, Paid Sick Leave and Expanded Family and Medical Leave under the Families First Coronavirus Response Act
---
More COVID-19 EMPLOYEE RESOURCES
We have asked all Care To Stay Home employees to review our COVID-19 Training. This training will help Care Providers understand more about COVID-19 and how to reduce or limit exposure to the disease.
COVID-19 Training: Coronavirus-CTSH-2020
For more information from the Centers for Disease Control and Prevention on COVID-19, please visit: https://www.cdc.gov/coronavirus/2019-ncov/index.html
We have sent out a letter outlining the specific steps and are advising families to take action to reduce the risk of COVID-19. If you have any questions, please give us a call at (949) 916-6705.
To download a copy of our Client Letter, please click the link below:
CTSH COVID-19 CLIENT LETTER 3:13:20
Remote Nurse Monitoring Program – Employee Letter
COVID-19 Caregiver Travel Letter OC
For more information about the COVID-19, please read our blog post HERE.