In-Home Care For Those Who Need it Most
Essential Home Services
For individuals who are aging, recovering, disabled, chronically or terminally ill.
Daily Activity Help
Focused on things they need help doing such as bathing, dressing, walking and personal care needs.
Safe At Home
In-home care services also aide in supervision and assistance in order to remain independent, comfortable and safe at home.
Discover how you can get in-home care now!
Fill out the form above or call us for more information
What is in-home care?
In-home care is an alternative to traditional care facilities or homes. More and more, aging parents electing to live independent, non-institutionalized lives, are receiving non-medical, in-home care services as their physical and cognitive capabilities diminish. Many aging adults may simply need companionship, others may need total care, and those diagnosed with a terminal illness on hospice services also Care To Stay Home, where they can receive compassion and maintain dignity during the last phase of life.
Examples of What We Do
Bathing and grooming
Personal hygiene
Dressing and undressing
Bathroom assistance
Meal planning
Medication reminders
Light housekeeping and laundry
Transportation assistance
24/7 hourly care
Care To Stay Home definitely rates Five-Stars. My family and I recommend them highly for any home health care needs.The agency's office staff were always easy to reach, easy to communicate with and were exceptionally attentive to our family's needs.We were clients of CTSH for several years; from the onset of our Mom's illness to her recent passing. CTSH was flexible and ready to provide services with each stage of Mom's progressing health care needs.Mom had the same caregiver during her full time coverage needs. Her caregiver was a blessing. She was kind, skilled and proficient. She became a close friend to Mom and to us. We were comforted knowing Mom was being so well taken care of. We are forever grateful for Mom's caregiver's authentic caring-ness.We are grateful for Care to Stay Home.Thank you, thank you, thank you.

I first experienced the excellent service from Care to stay Home when we were looking for caregivers for my 99 yr old father in law. From first contact, to office and scheduling staff and finally with caregivers the process was smooth, with great attention to what our particular situation required. We were extremely satisfied and happy with the caregivers we were assigned. So when I needed to look for someone for my mother I did not hesitate to call Roman at Care to Stay Home. We had different needs and he listened and they were able to assign a wonderful caregiver to my mom. I would highly recommend them without hesitation.

We had a wonderful experience for both my mom and dad! Claudia, Roman and Maggie work closely with you to get the help you need when you need it and resolve any issues. The caregivers are kind and capable and, more importantly, reliable. I would definitely recommend them!

I've been working with Care To Stay Home for 5 years now as a caregiver and I love it. The staff is always supportive of their employees and clients and is a very good company to work for. They never send me far away and I love that I can pick my own schedule that works for me and my family. I Always Recommend Care To Stay Home to anyone.

I have worked for Care To Stay Home for over 12 years. It's wonderful being able to help seniors receive the care they need to stay in the comforts of their own homes. We have a compassionate loving team.Care To Stay Home also takes care of my grandmother. During this time, we as a family, have been beyond pleased with communication, service, and the piece of mind Care To Stay Home Provides. We know my grandmother is in loving hands. Jolie has done a great job of keeping our family informed and working with our changing needs.

The level of care and compassion this company shows not only to its patients/clients, but to its employees, is outstanding. I would feel comfortable having a family member of mine under their home care services when needed. Thank you Care To Stay Home!

My family hired Care To Stay Home in February 2022 for my mom who has Alzheimer's. They were all completely professional, hard-working, and caring. Each...

Care To Stay Home made it possible to return to my home following major surgery. The caregivers were kind and capable. The office staff that coordinated my care were flexible and available when needed. It was a pleasure to work with this company and I would recommend them if you find you need help in order to stay at home.

Care To Stay Home made it possible to return to my home following major surgery. The caregivers were kind and capable. The office staff that coordinated my...

I want to thank Jessica so much for being so responsive & helpful in the search for a caretaker for my grandma. We ended up working with someone private...

Rebecca was the most kind, patient, friendly, and positive caregiver my Dad ever had! She was a lifesaver a couple of times when we had no one else to help. Love her and the company.

I was very impressed by the professionalism of Jessica Mendoza! She gave us details of the service they would provide us to care for my mom. The caregiver was exactly what she said. We feel safe having them in the house to take my mom. She was able to provide with caregiver within a short period. I would recommend them 100%. When my mother visits us again, I will use their service again.

The responsiveness and quality of care from this company was outstanding! I had heard such horror stories about home care and was reluctant to use the...

Staff is great. They really listen and try to right caregiver to suit the personality of the client, the result is a pleasant experience , for all...

Care to Stay Home made a very difficult time, much more manageable for our family. Our nurse was awesome, and took care of our mother the way we expected and she deserved. Everyone involved in our experience showed so much concern, and took such great care of Mom.Thank you Care to Stay Home!!

Christopher Roussel [Fertitta MS]
1628118501
We have very much appreciated Care To Stay Home and all their staff from day one. They helped me out of a last minute jam to find caregivers for my mother before I returned to my home out of state. Some of the caregivers became her closest interactions over the 3 years prior to transitioning to a skilled nursing facility for our next stage in this process. When staffing became difficult during COVID, Care To Stay Home always had someone with my mother for that days shift at a time when it was not possible to move her closer to us and be safe about it with our jobs as teachers. Even hard to fill weekend shift were covered so my mother was with a caregiver everyday. Thank you Scott, Jolie, Daisy, Gerry, Rosa, Milli and all the others who filled in and for what you have done for my mother and us, it is greatly appreciated.

It is hard to put into words how wonderful my family was treated by Jessica at Care The Stay Home. My grandmother was on hospice and we needed someone to...

We are so thankful to Care to Stay Home staff for the transitioning of my father coming home!! Our father had a major surgery and had a hard recovery at the rehab center. But it was time to come home, and we were so worried how mom who is also 80 going to care for dad, since I live in Northern California. The staff at Laguna Hill Rehabilitation referred Scott at Care to Stay Home to us, and within 15 minute, Scott called and not only resolve our issues of how to care for dad, he also referred us with all the resources we needed to prepare for dad's homecoming.Scott came to our house the next day to help us evaluate what we need to do to prepare mom and dad's home to make it safer for them. And he helped me find all the people needed to train us to care for dad, where to purchase the things he need, and of course set up the care and the schedule for the care dad need when he comes home.A few days before discharge, he made arrangement with Laguna Hill Rehabilitation, so our care taker Cora can get the specific training from dad's PT and OT. So, when Cora comes, the transition will be seamless. And it was seamless. Cora came 2 days before coming to our home to meet us and answer any questions we may have. And she was so experienced, caring, and funny that mom and dad both love her. The transition was so beautiful and good. Dad is doing well in getting better, and the weight on mom's shoulder was off. And I was able to go home to my husband and kids, knowing mom and dad will be good. We are very thankful for the services and experiences of the staff at Care To Stay Home: Scott, Jolie, and Cora. They help us navigate this new stage of our lives.

We are so thankful to Care to Stay Home staff for the transitioning of my father coming home!! Our father had a major surgery and had a hard recovery at...

Care To Stay Home offered a professional and worry free experience. We let them know what we needed for my elderly mother and they went above and beyond with the assigned care.

We are so grateful for CTSH for all of their assistance and support during a difficult time! CTSH helped provide wonderful caregivers to help my mother...

The on-site employees were mostly nursing students. I referred to them as angels because they understood and sympathized w/ the patient. The cost was average compared to other services. The hospital referred me to them. I highly recommend Care To Stay Home to take care of your loved ones.

Spock Enterprise
1616015575
Care To Stay Home took care of my mom for nearly 4 weeks in hospice care. They were very caring and kind with my mom, giving my family peace of mind during...

My family and I are forever grateful for Care to Stay Home - OC and especially for Scott Messick, their VP of Business Development. Unfortunately, my 78...

I am super impressed with Care to Stay Home and their quality staff. Scott Messick in particular is extremely accommodating and personable. He was able to...

Impressed with how professional the team was. They were very responsive and incredibly knowledgeable.

Kristen McDonald
1604528870
Care To Stay Home provided excellent care for my mother. I needed a provider quickly and they were so helpful in placing someone with my mom quickly who was compassionate, patient and understanding. I would recommend their service to anyone looking for in-home care!

This is the best company to work as a caregiver I have years of experience, but this is the highest quality place to continue giving everything of me as a caregiver the staff is the best of the best. I recommend Care To Stay Home 100%......

I adore the people at Care to Stay Home. They take care of my 102 year old mother. I knew from the first time we met with Scott M. for the in home evaluation, that they were a solid organization. He was so professional and really took the time to get to know us. Anytime I call the office, Jolee is so helpful and understanding.Her caregiver is just the best. She is kind, helpful, patient and really cares about my mother. I live out of state, so it is wonderful that I don't have to worry about her.I highly recommend them. I adore the people at Care to Stay Home. They take care of my 102 year old mother.  I knew from the first time we met with Scott M. for the in home evaluation, that they were a solid organization.  He was so professional and really took the time to get to know us.  Anytime I call the office, Jolee is so helpful and understanding.Her caregiver is just the best.  She is kind, helpful, patient and really cares about my mother. I live out of state, so it is wonderful that I don't have to worry about her.I highly recommend them.

I adore the people at Care to Stay Home. They take care of my 102 year old mother.  I knew from the first time we met with Scott M. for the in home...

I have known the owner, Parker, for many years. He is dedicated to his caregivers and his clients. His integrity in his personal life and his business are the same: impeccable.

Jeffrey Frazier
1595963076
When my grandmother needed help at home, my family did not know who to turn to. I was looking into various options and knew that my family wanted to keep grandma in her home for as long as possible. Being in another state presented its own set of challenges in trying to find the right service for us. I recall that a good friend of mine went into the senior healthcare space and found that his company, Care To Stay Home was exactly what we needed.

I reached out to the Care To Stay Home team and was immediately impressed with their caring and empathetic response to our situation. The care team that they put in place was outstanding. The caregivers were all so helpful and friendly to my grandmother. We were all very grateful to have such a wonderful team to help us navigate what to do to help grandma stay in her own home. I cannot say enough about the Care To Stay Home staff - all were professional, kind, caring and so very helpful. Thank you to the entire Care To Stay Home team! CARE TO STAY HOMERecently I had to spend quite a bit of time in a Skilled Nursing facility due to some broken bones. Going home I needed assistance and after researching I chose a company called Care to Stay Home, one of the companies recommended by the nursing facility.I was very happy with the care. I kept my assistant the whole time I used the company which was several months and I hated to let her go.Everyone involved in Care to Stay Home was incredibly helpful. Keeping in contact, offering to help with any insurance issue be it just medical or long term care applications. I truly enjoyed working with every single person.

Alexis Cavanaugh
1559428821
Care To Stay Home is a awesome place to work for. They truly care about their employees. They will work with them and find a schedule that meets the needs of their employees. I love my job and the clients I get a chance to work with.

Care To Stay Home has always been a wonderful place to work since day one. All the staff members are very caring, professional and helpful. I love my job and working with clients I'm assigned to. I'm truly blessed to be working for such a great company.

Scott Messick was extreme responsive and helpful in getting my Mother care on very short notice. My family and I had a great experience with the Care To Stay Home team. All our caregivers were always on-time, courteous and kind. They took great care of my husband who was suffering from the effects of glioblastoma. The caregivers were patient and thoughtful and I felt that they cared for my husband as much as I would have done. Manuel and Brian always returned my calls in a timely manner and were flexible with scheduling care as our conditions changed. Gigi Fusco Meese
1536789286
Matt at the Torrance location had made the process in hiring a caregiver uncomplicated. Not only was he a good listener, but he also possesses excellent soft skills which made communication with him a pleasant experience. The caregiver assigned to my dad was a blessing, so I would not hesitate to reach out to them in the future if there is a need. If you're looking for faithful companionship for your loved ones, resounding commitment and amazing customer service, then Care to Stay Home is the best choice for you and your family. My grandparents recently moved to the South Bay area where I immediately started searching for professional, in-home care services to assist with their daily needs. The Care to Stay Home Team conducted a very efficient home assessment and within 24 hours as promised, found the perfect caregiver for them. We've been using their services for over a month now and it's been the best transition for my grandparents. I couldn't be more grateful for the Care to Stay Home Staff!

Patrick Hernandez
1518032651
I had bilateral knee replacements and needed some help at the house… We weren't sure how much or when it would start but care to stay home was wonderful through the entire process. Scott even came to see me in the hospital as well as my house when I got home. The personalized care was incredible in this day and age.
Each of the caretakers who came to care for me were extremely kind, helpful and very willing to do whatever it was that I needed.
I couldn't recommend the more highly!
Laurie A San Juan Capistrano CA Care to stay is the best place to work! They really care about their clients AND their employees! My experience here has been very rewarding.

Care to stay provides excellent care to their clients, and still always looking for ways to improve by following up on the needs of each client and making sure that everything is taken care of. Their attention to detail and dedication never ceases to amaze me! But what makes Care to Stay even better is how they take great care of their employees. They take feedback, suggestions, and treat their employees with respect. They are great at communication. I feel like a valued member of their team. All their office employees are very knowledgeable, helpful, caring and efficient. I feel fortunate and blessed to be working here and providing care to others. I have been working for Care To Stay Home since 2012 and is currently working for them. They are very professional and caring for their clients and employees. The staffs are friendly and easy to approach. They are like my second family when I am away from home. They have been there for me during my personal challenges. I have the opportunities to work with so many wonderful caregivers and I learned so much from each and everyone of them. The best agency I've work with. They're very honest and do really take good care of their employees and clients. Thank you Care To Stay Home. 🙂 I've had the pleasure of working with these guys over the years on a handful of projects and I can tell you that Parker and Kraig are incredible at what they do. You won't find a team more dedicated to their clients. They understand the difficulties and questions families face in finding in-home care and are very involved with client and their families from the beginning to make this transition easy on everyone. Their caregivers are awesome and they take the time to find the best caregiver for you or your loved one. You can't go wrong with these guys! Chris Nicole Gardner
1446046735
For those who are seeking options to stay home, you can trust that Care To stay Home will be there every step of the way. With decades of experience, a core value of quality care, and a team of passionate individuals, you can feel confident that this is the non-medical in home care company for you and/or your loved one. At a time when things were very stressful and we were trying to navigate services for my mother in law, we contacted Parker Wells at Care To Stay Home and received such personalized, compassionate care. Parker listened attentively to our needs and concerns, and was able to establish the correct level of support for her care, without undue financial strain. The caregivers were prompt, professional and caring. We would definitely recommend Care to Stay Home to anyone looking for at home care support. Care to Stay Home should essentially be the model for all other businesses of it's kind to follow. I've been privileged to see the inner workings of the company, how the care givers work, how the management and upper management handle things, and how they actually feel about the people they provide care for. I have to tell you it is 100% genuine, from the top all the way down. It's a very cool and refreshing thing to see a business caring about those it serves on such a personal level. Parker, one of the Vice Presidents actually knows each person receiving care by name. To me that's impressive because sometimes I forget my nieces and nephews names. Way to go guys, keep up the good work!! Our caregivers are trained to keep your loved ones in the safest place possible – HOME.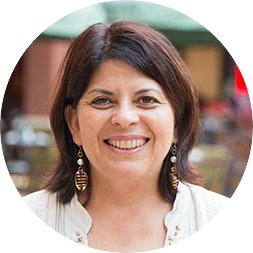 Josie's care and compassion was a great comfort to mom. Please let her know how grateful I am. We loved having her in the home helping mom in her time of need. Mom did not want to go into a nursing home. We committed to keeping mom at home. Care To Stay Home provided a much-needed service for her and helped us keep mom safe at home.
Cheryl P.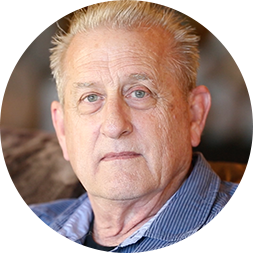 Our experience with Care To Stay Home has been nothing short of exemplary. They carefully explained care options, pointed out some issues in terms of preparedness for home care, took the time to introduce himself to my Dad and then made a careful and considered determination of a caregiver appropriate to our particular needs and situation.
Bruce T.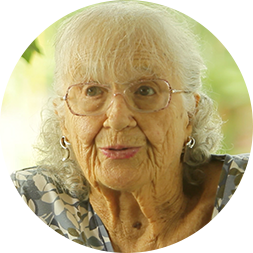 Kraig is the type of person that you feel totally comfortable with. He is confident, caring, knows the caregiving business inside and out and most importantly, listens to what you are saying. His team of Care Managers are always available to answer questions and help us any time, day or night. Top notch service from Care To Stay Home.
Janet W.